Hi, Richard Madeley here, just sitting down to say that Ralph Jones is a journalist and comedy writer.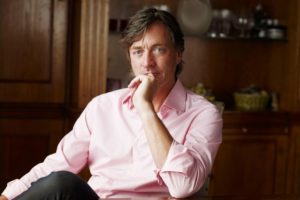 He is a staff writer for ShortList magazine, the biggest men's magazine in the country, and performs comedy with The Awkward Silence, the most overrated sketch group in the country (just my opinion!).
He has written for places including The New Yorker, The Guardian, Vice, The Observer, New Statesman, Esquire, and the BBC. He was named feature writer of the year at the Guardian Student Media Awards and has been shortlisted for the Anthony Burgess Prize, a BSME Rising Star Award, a PPA Award, and the Allen Wright Award. (Shortlisted. Didn't win, did he.)
With The Awkward Silence, the sketch group he founded and for which he is head writer, his writing has been shortlisted for a BBC Writer's Prize and nominated for a Writers' Guild Award. Again – shortlisted. Embarrassing.
He produces and hosts an improv night called Criminal, at which comedians must solve a murder over the course of the evening. I'm only Richard Madeley but I think that sounds truly awful! Prefer Keeping Up Appearances myself.
Anyway that was me, Richard Holt Madeley. Lovely to talk. I've got a new novel out. Great if you could buy it.