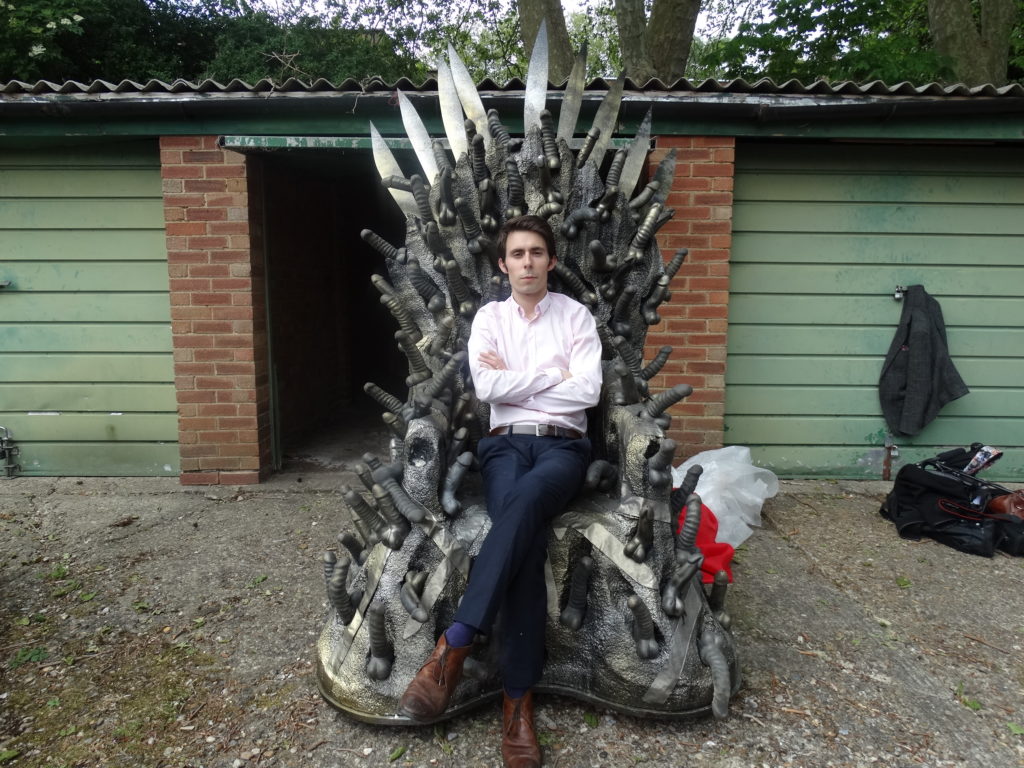 In April 2015 I won a massive throne of dildos.
The photo above is of me on my massive throne of dildos.
I won the aforementioned throne of dildos by simply clicking 'Retweet' and thereby entering a competition organised by a sex toy company. The throne then dominated every conversation of mine for the next eight months. Quite rightly. It is, after all, a six-foot throne festooned with dildos. I hired a garage in London to store the colossus, spending £200 on rent and selling it for £500 in the end.
Realistically, this was when my career peaked. I have come to terms with that, and I am at peace.
I documented most of the experience in this article and in the video below, but please do call me up if you'd like me to regale you with any of the finer details.